Hospitals and healthcare providers are among the largest generators of regulated medical waste. FDA-regulated reprocessing of some "single-use" devices allows for hospitals and healthcare facilities across the country to reduce the overall volume of waste they generate. Reprocessing of "single-use" devices has always been an environmentally friendly practice!
Reprocessing is a key component in environmental sustainability programs and is a proven means of not only decreasing the quantity of waste going into incinerators and landfills, but in decreasing the cost of providing safe, effective devices.

Great Sources:

Practice Greenhealth
Practice Greenhealth is a nonprofit organization founded on the principles of "positive environmental stewardship and best practices by organizations in the healthcare community."  Practice Greenhealth states that "Single-use devices (SUDs) represent a significant source of waste in a healthcare facility, both in cost and volume . . ." and ". . . by reprocessing single-use devices, your facility can reduce the amount of waste it generates and can realize significant cost savings through the reduced purchase of new products."
Practice Greenhealth Newsletter
Regulated Medical Waste Minimization Strategies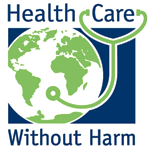 Health Care Without Harm
Health Care Without Harm's mission is to "transform the health sector worldwide, without compromising patient safety or care, so that it becomes ecologically sustainable and a leading advocate for environmental health and justice." Health Care Without Harm lists reprocessing of SUDs as an environmentally responsible practice stating that the reprocessing of SUDs can reduce the amount of waste entering the stream.

Association of periOperative Registered Nurses (AORN)
AORN has touted the environmental benefits of reprocessing for providing an immediate reduction in waste per procedure, as well as the reduced disposal costs that can be put to other uses.
AORN Position Statement on Environmental Responsibility
AORN Guidance Statement: Environmental Responsibility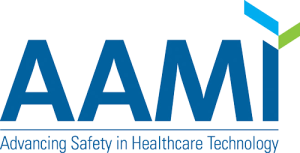 The Association for the Advancement of Medical Instrumentation (AAMI)
The Association for the Advancement of Medical Instrumentation (AAMI) is a nonprofit organization of professionals united by one mission – the development, management and use of safe and effective healthcare technology.  AAMI is the primary source of international consensus standards for the medical device industry.  In the publications below, SUD reprocessing is cited as an effective tool for hospitals in reducing "red bag waste."
AAMI Technical Information Report 65 – Summary Information (2015) (Full report also available for purchase)
AAMI White Paper, Elements of a Responsible Product Life Cycle (2013)